PRICEXPERT: Price optimization software for mid to large retailers
Improve profit margins with PRICEXPERT, a performance-based pricing automation solution. It analyzes sales, inventory, customer data, product data, and your competition to determine optimal prices. Created by retailers for retailers, PRICEXPERT integrates quickly with any business with minimal training.
Easy to use pricing software
SaaS platform for quick ROI
Instant Competitor Analysis
PRICEXPERT software lets you match predictive results with competitive pricing on one screen. You'll see everything you need to understand what your competitors are doing, then compare your pricing for better strategies to optimize your profits.
Easy-to-Use Pricing Strategy Software
PRICEXPERT software lets you run "what if" scenarios on projected price changes. You'll be able to anticipate problems and improve profits without a spreadsheet.
Be efficient. Be Profitable.
Be an

Expert

.
FIND MORE PROFIT
Management wants more profit?
Go get it.
USE BETTER TOOLS
Still in spreadsheet hell?
Want to get out?
PREDICT THE FUTURE
Where the heck
is my competition going?
PRESCRIBE THE PATH
How do I price
what do I price, when?
Automate the complicated task of controlling prices for any number of SKUs.
Deploy a comprehensive pricing methodology, speed analysis and execution.
Utilize best practices, business rules, and comprehensive price management.
Take action with predictive analytics and prescriptive guidance.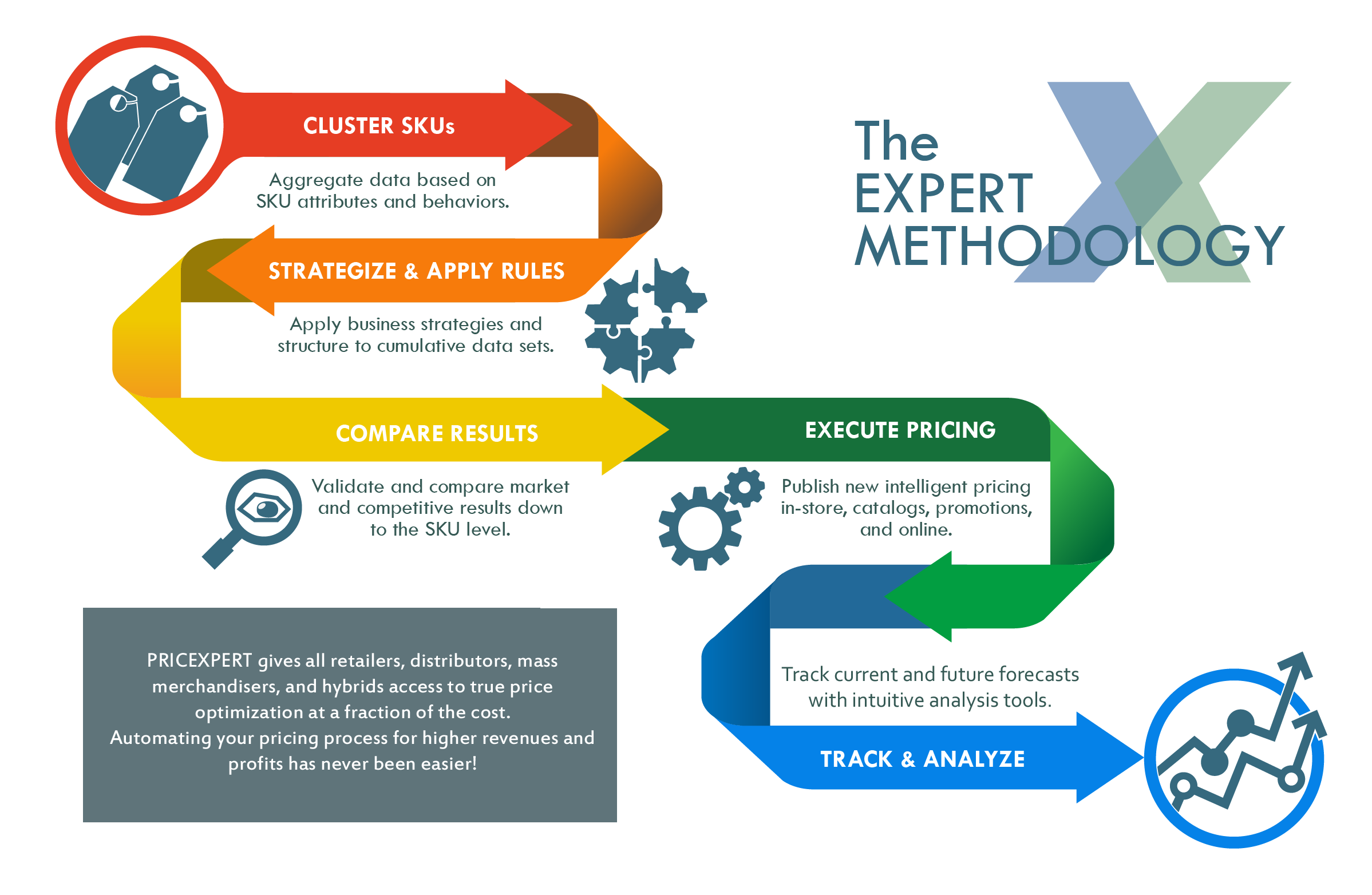 Let us show you what PRICEXPERT can do with your data.