Get familiar with

PRICEXPERT

 now!
Everything about PRICEXPERT is FAST
We designed Pricexpert as a SaaS enterprise solution: fast, trouble-free operations. It's also ERP agnostic, which make data interchange easy to manage (and invisible to you). Pricexpert also blends quickly with any business – implementation is minimal and training is negligible: most pricing pros will master this software in a matter of a few weeks.
EASY Training and Mastery
PROACTIVE for Competitors
SEAMLESS SaaS Performance
Consolidated Competitor Analysis Functions
Instantly match predictive results with competitive pricing – on one screen. You'll find everything you need to reveal what your competitors are doing, then compare your pricing to light up better strategies to optimize your profits.
Easy-to-Use Impact Tools
Run as many "what if" scenarios as you need based on a projected price change. You'll be able to anticipate problems and map your future with prescriptive guidance for entire operation – and never touch a spreadsheet again (unless you really want to).
Be efficient. Be Profitable.
Be an

Expert

.
FIND MORE PROFIT
Management wants more profit?
Go get it.
USE BETTER TOOLS
Still in spreadsheet hell?
Want to get out?
PREDICT THE FUTURE
Where the heck
is my competition going?
PRESCRIBE THE PATH
How do I price
what do I price, when?
Automate the complicated task of controlling prices for any number of SKUs.
Deploy a comprehensive pricing methodology, speed analysis and execution.
Utilize best practices, business rules, and comprehensive price management.
Take action with predictive analytics and prescriptive guidance.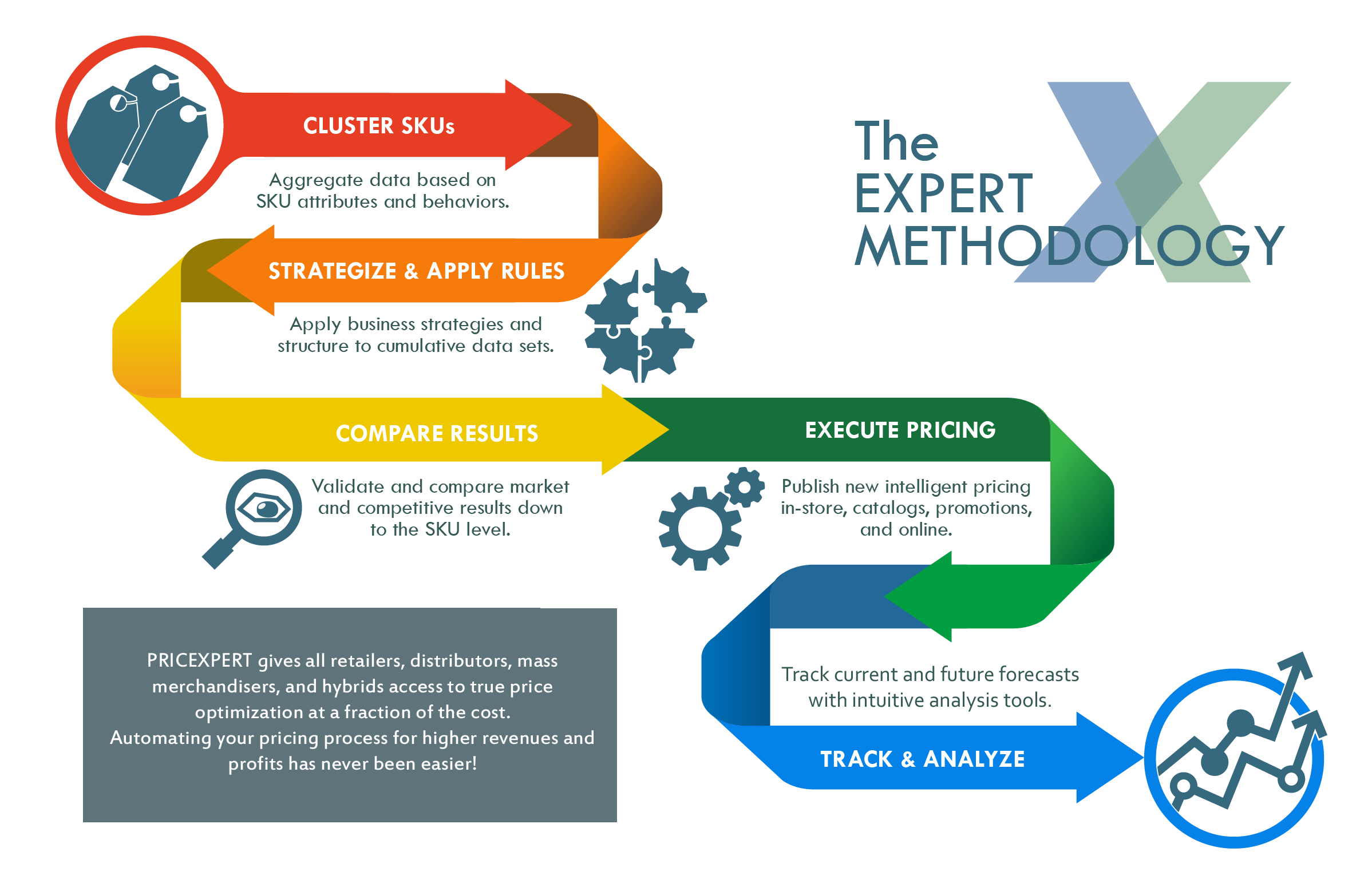 Let us show you what PRICEXPERT can do with your data.